World of Warcraft Patch 8.2.5 is now live on the PTR and it brings some ui improvements and new story elements to the game. But most noteworthy are the new models for the Worgen and Goblin race.
World of Warcraft Patch 8.2.5
Patch 8.2.5 is now on the PTR. and contains some new features, story and Models.
New Worgen and Goblin models.
Faction icon on login menu.
Class color on login menu.
New models for some important characters.
New story content.
Mobile phone login.
Lets talk about some of these features down below.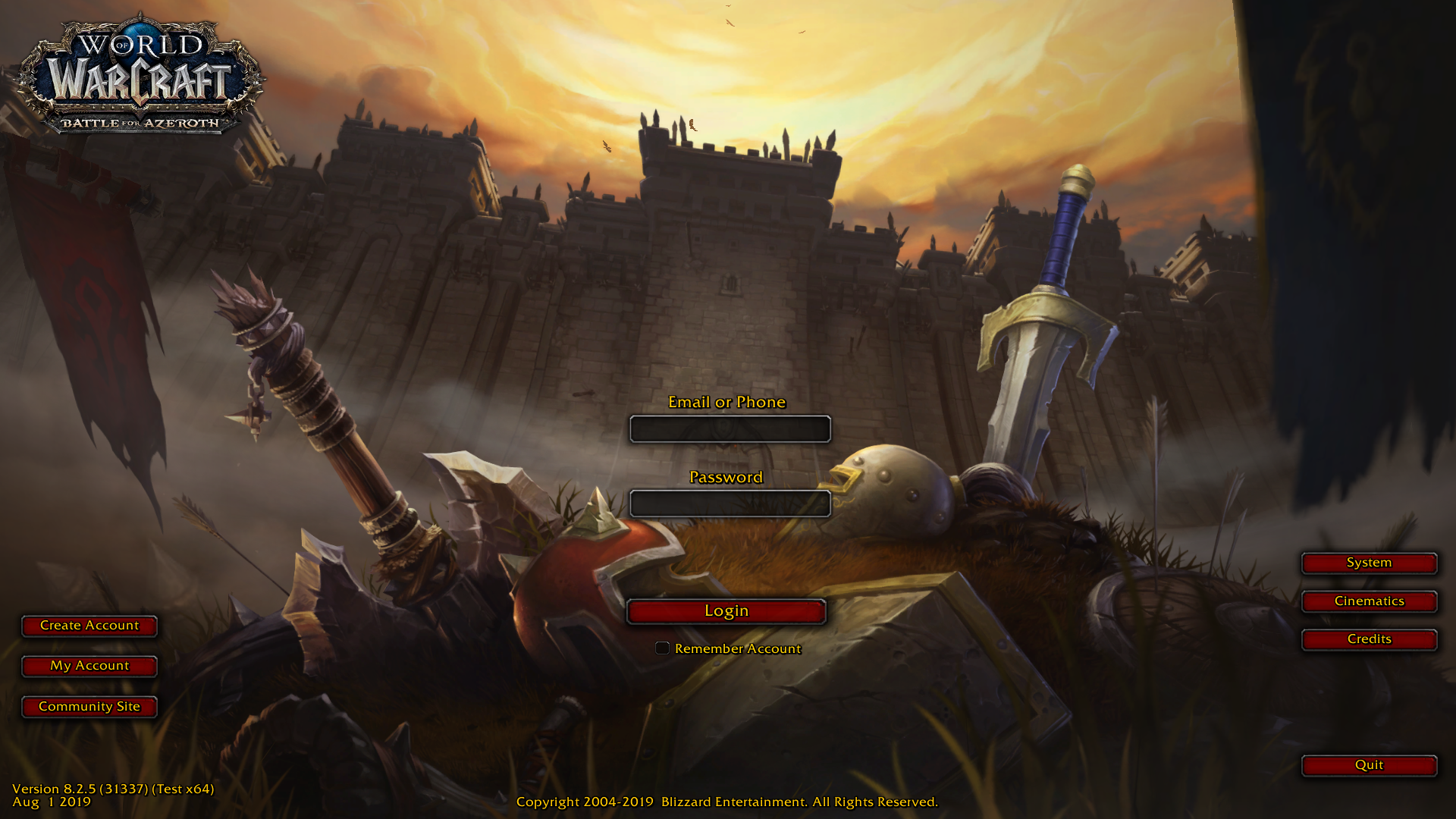 ---
New Models
The Worgen and Goblin race received new models. Their current models were introduced with their race back when Cataclysm released in 2010. In Warlords of Dreanor all the original races plus the ones from the first expansion received a model update. What left people to wonder when the Goblin and Worgen models will be updated as well. In Blizzcon 2018 Blizzard revealed the first shots of these new models to the public. The new models look more detailed and the animations have been smoothed up. The Worgen model was a bit rushed in 2010 especially the female one but now they took their time for it and the result is gorgeous. The goblin model received less of an upgrade because the old model wasn't is such a bad shape as the Worgen was. Nevertheless you can see the difference in the way the walk and in their faces.
UI changes
The ui has changed a little bit this time. The character selection menu now displays the icon of the faction behind the character name. While it seems clear to people that a Human is Alliance and a Tauren is Horde Blizzard implanted this nonetheless. The other change is that the class now has the color of that class but this is a small change. Last but not least there is now an option to log in with your phone number instead of your email address. While this was already available in the Battlenet App it wasn't ingame.