At Minecon 2021 Mojang Announced yet another update for Minecraft. The Wild Update. This update will be released somewhere in 2022 after the second part of Caves and Cliffs.
The Wild Update
The Wild Update is about Minecraft's Overworld, improving on improving existing features and what players can do in the wilderness. While not everything has been told about this update we can see it is a lot smaller then the caves & cliffs update. As with every Minecraft Update new mobs will be added. This time most notable is the Frog that can eat fireflies.
Mangrove swamp biome
The Mangrove swamp is the new biome being introduced in The Wild Update. It is a new kind of swamp with some special tree called the mangrove tree. Mangrove trees have huge roots that can be used for buildings. Speaking about building. Mud is also introduced. Mud can be used to create mud bricks.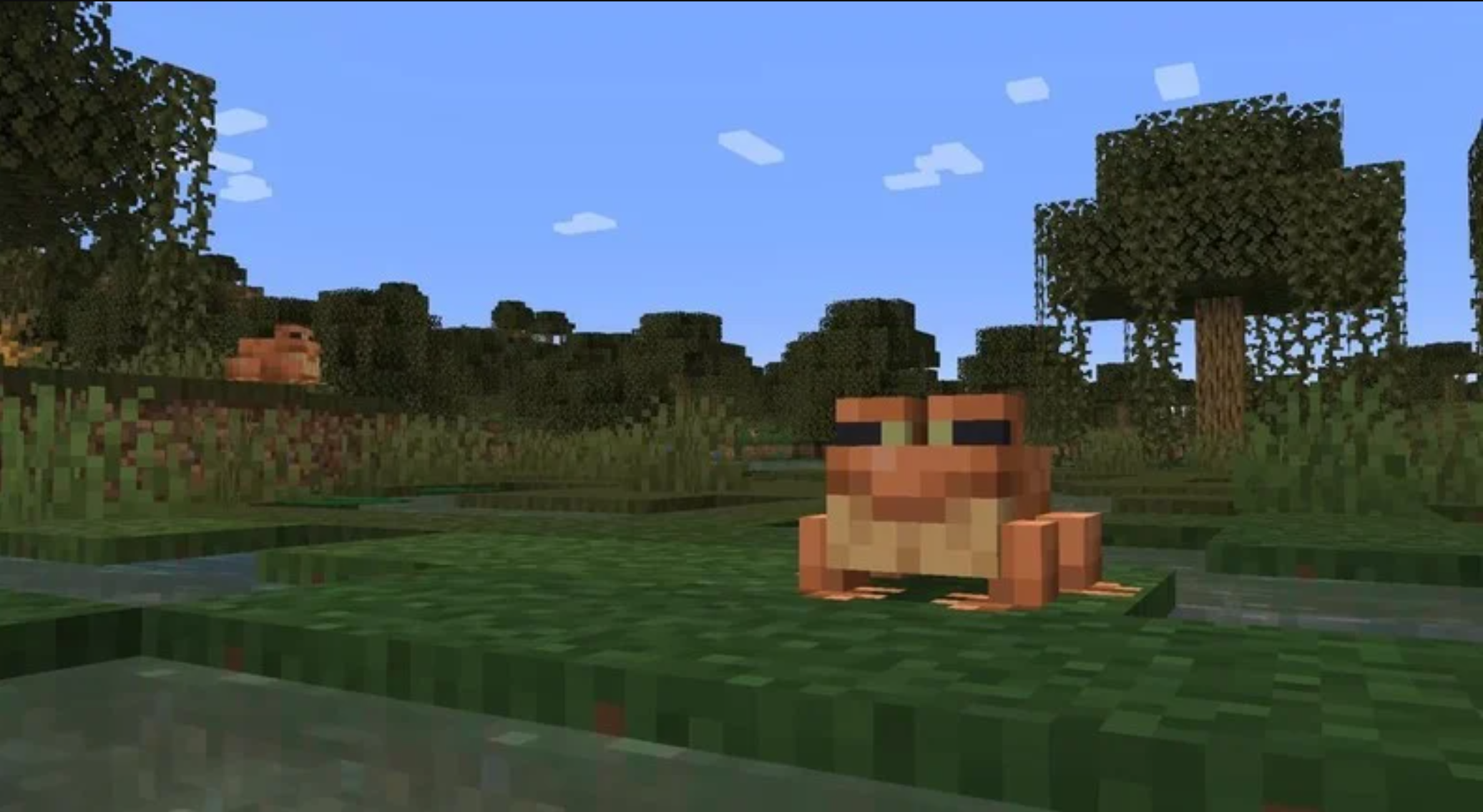 The Deep Dark
This was supposed to release with the second part of the caves and cliffs update but it has been pushed back instead. The Deep Dark will be a dark place filled with danger, ruins and even city's. But watch out for the Warden, a new boss that hunts players down by detecting vibrations through sound.