Minecraft Village and Pillage is now live on both Java and Bedrock Edition. This is a large update that is focused around the villages and the A.I of the inhabitants. But there is danger on the horizon with the arrival of pillagers.
Better AI for Villagers
The A.I of the Villagers has had its problems. It could happen that 20 villagers go in one house during the night or that the Smith never visited his anvil.
In the Village and Pillage update that is finally over. Villagers will now all use a bed at night so they spread out to get one. Also some blocks give a villager a profession like if you place a barrel one villager will become a fisherman. They will also stay near their Profession block during the day. Trading is also improved with villagers now get XP when you buy or sell with them. They can level up and with each level they sell better quality items. And last but not least they have new skins that will make it easier to see their profession.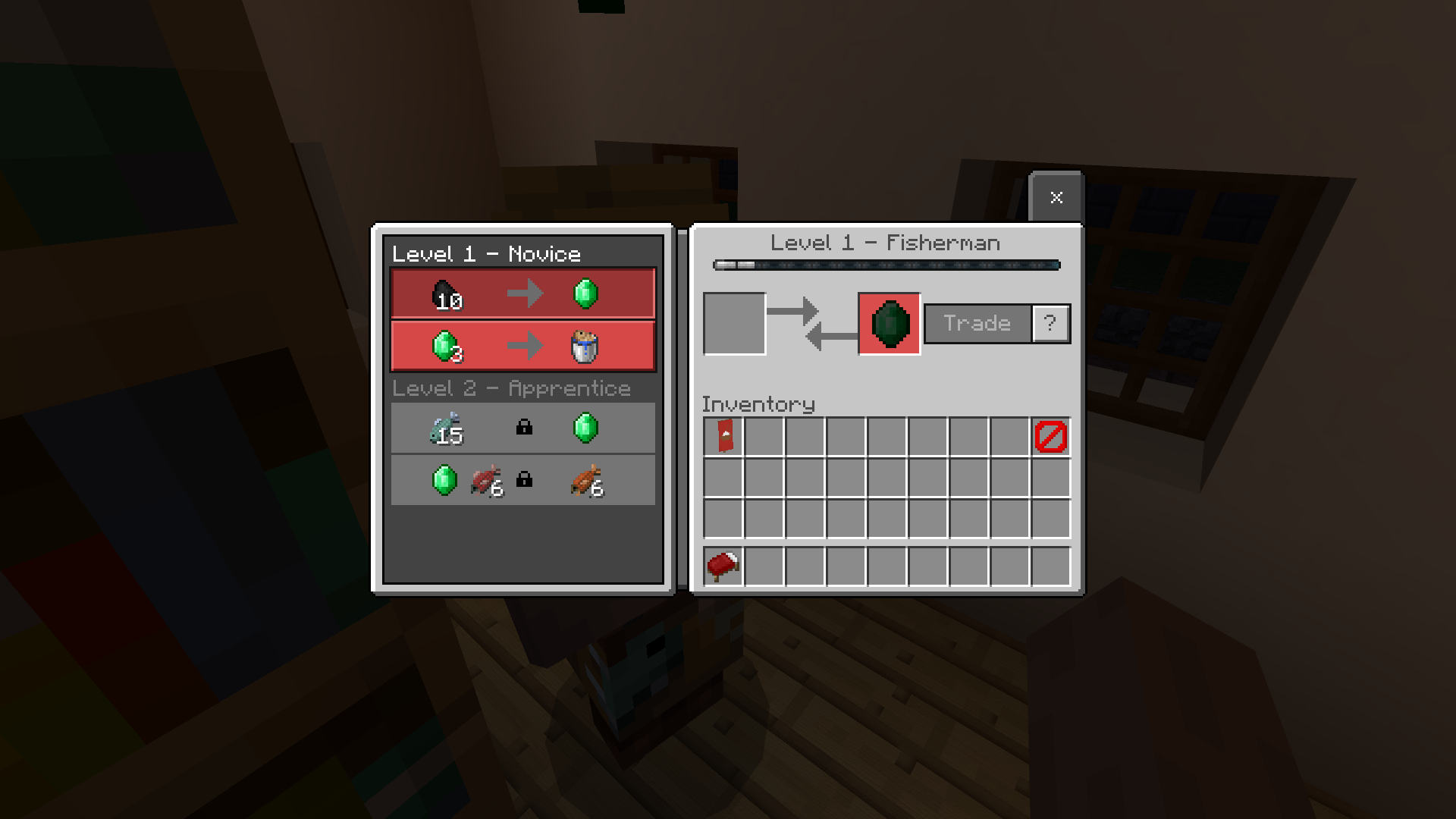 Pillagers
A new type of enemy has been added to the game. The Pillagers.
Pillagers are enemies of villagers and will kill them on sight. Pillagers can be found wandering the world or in camps. One of the is wielding a flag that is their leader. If you kill their leader you get a debuf. if you enter a Village with this debuf a invasion will start. If you save the village you get a buff that gives you better trading deals in that village. But you must defend enough villagers to make sure you can trade at all. You can use the new bell block to let the villagers know there is danger what will make them seek shelter in their houses.
Key Features
Pillager Invasions
New Villager AI
Better Village buildings
Many new block that can change the job of a villager
Wandering Traders