Last week we talked about World of Warcraft II and what it would be like. But Blizzard may just leaked a hint for a remaster for the older zones. It seems more and more likely that we will see some kind of remaster in the near future. 
Remaster Leak?
Yesterday patch 8.2 launched and with it we see some new cutscenes. In one of those cutscenes we see Mulgore. Mulgore is the starting zone for the Taurens and was in the game since its launch in 2004. But in the cutscene Mulgore look totally different then the ingame version. We see some HD mountains and Cliffs. Sharper Trees that move with the wind and more realistic rocks. Can this be a hint for a remaster of older zones? It could be but it could also be a new raid or Warfront. If you listen to Thrall he will say that he fears Sylvanas will attack Thunder Bluff the big city in Mulgore.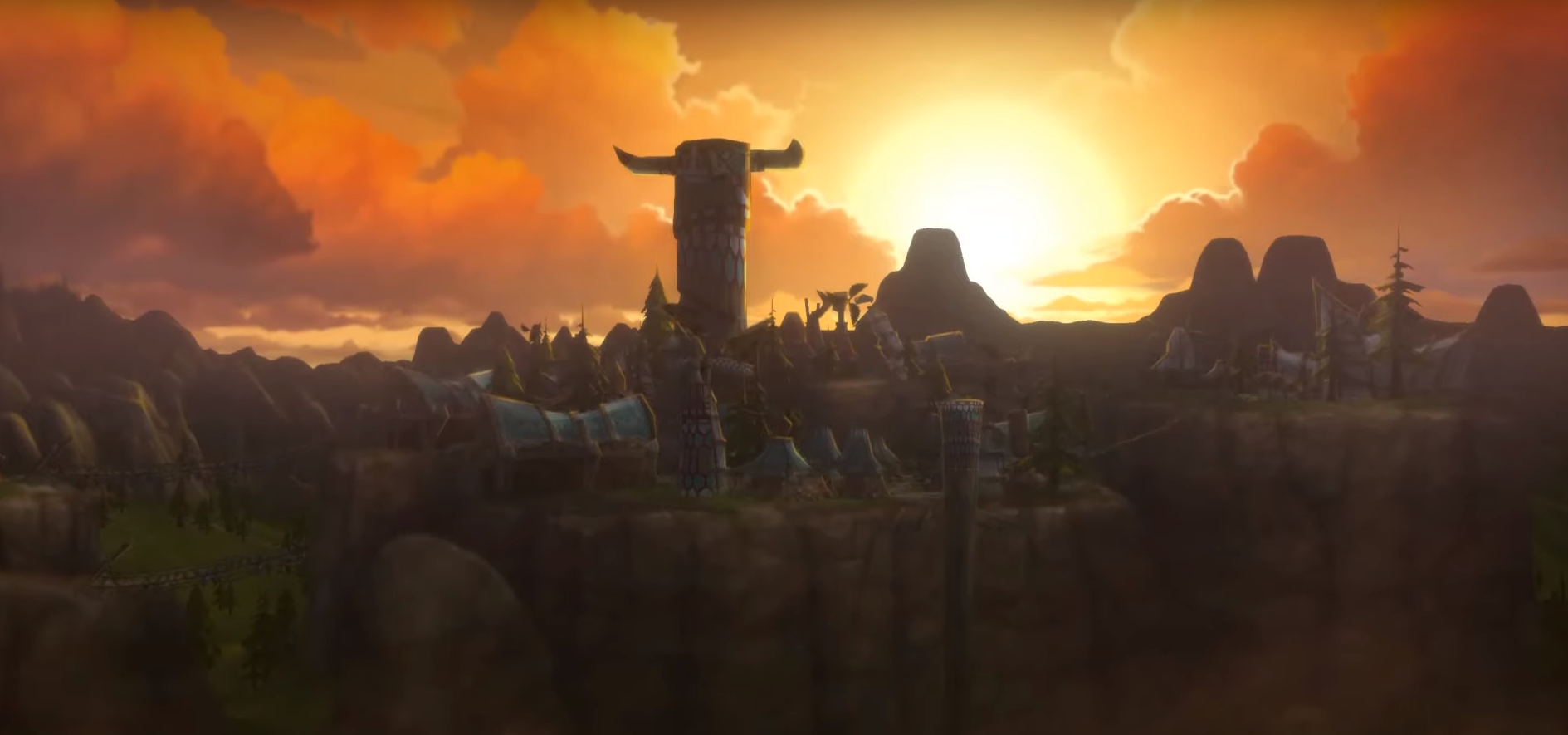 Does this say anything?
It does. While it is true these cutscenes always look better then ingame what we see here is different. In Legion we saw Durotar in a similar cutscene. While the lightning and characters looked better then the ingame zone. The zone itself didn't. In the Mulgore Cutscene we see a zone that really looks different. This could mean that Blizzard is already working on a remaster and that the cutscene was in a remastered zone already. Blizzard is likely to announce the next Expansion at Blizzcon in November. This means that if there will be a remaster they will have made some progress by now that they will show at Blizzcon. So maybe we get a World of Warcraft remaster in the near future. Many people have hoped so and the older zones in the game really look old these days. A remaster could blow new live in the game and maybe that is just what this game needs.