The beta for Overwatch 2 is here. I have played it for a bit and like to tell you what i think about it and what you can expect from the game when it releases. 
BE WARNED THIS ARTICLE IS BASED ON THE BETA AND NOT THE FULL GAME
Overwatch 2 Beta
As mentioned before this is only a beta so some features may be missing. As of this moment it is only possible to play standard and custom matches. Also there is no loot and XP. This beta is pure to test the stability of the game and the new hero balance. Because there are some notable changes i will talk about later.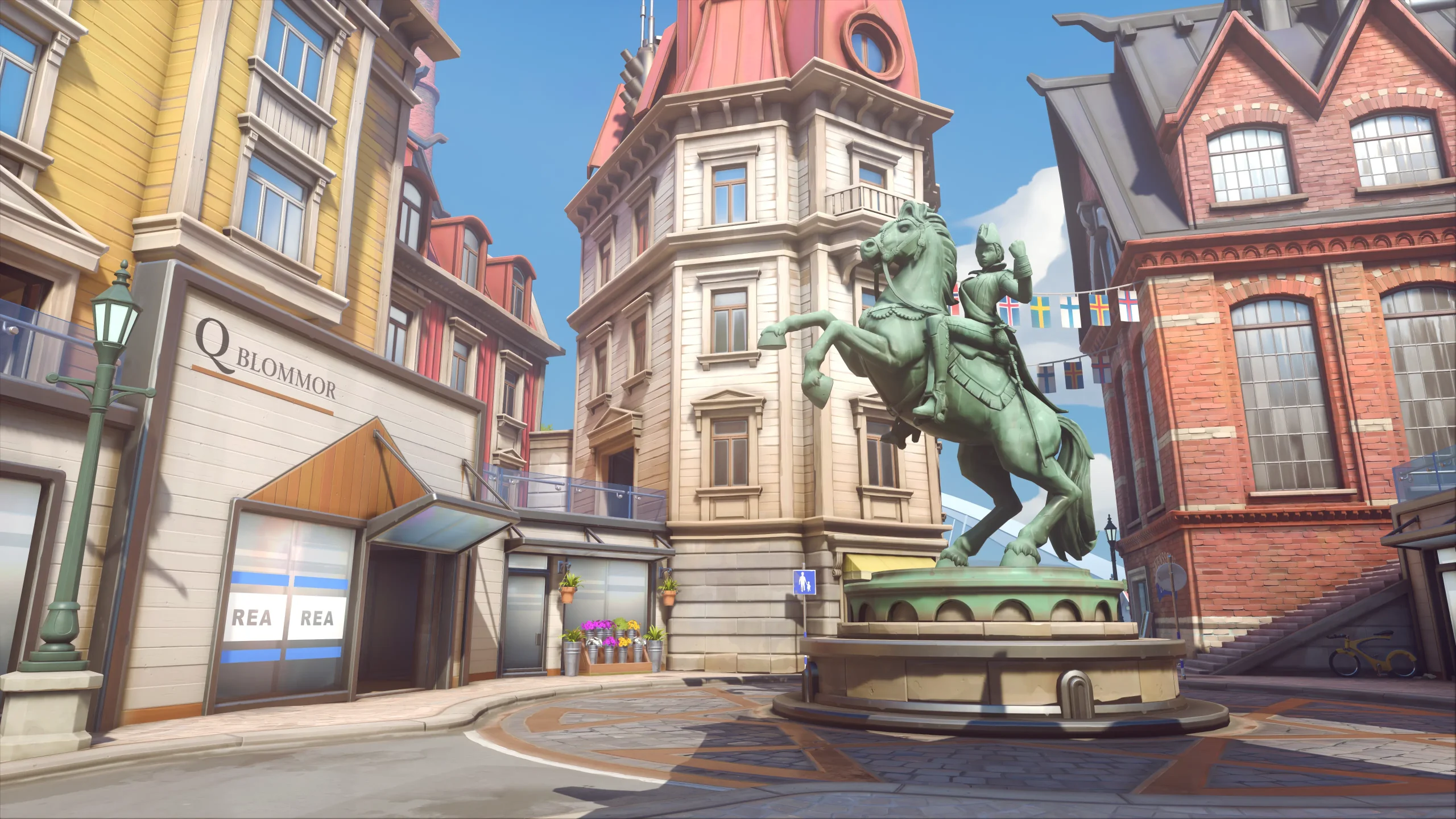 Graphics
The graphics of the first game were not bad. But that comes as no surprise since Overwatch only released 6 years ago. Graphics have not changed much since then. This is seen in the second game where they graphics are more or less the same as the first game. The only notable changes are in the new hero models (that are not on the beta yet) and the UI. The UI is more clean and less filling your screen which is nice.
Gameplay
The main feature of Overwatch 2 is of course the single player mode. The first game was multiplayer only so it is nice to see the we now get a campaign and co-op mode. This main feature however is not yet on the beta so i could not test it yet. What i could test is the multiplayer mode and i saw some changed there. There are new maps and instead of 6v6 it is now 5v5. Also a new game mode called push has been added. In this mode you have to push a robot to the enemy side of the map while the other team tries the same and its quite fun.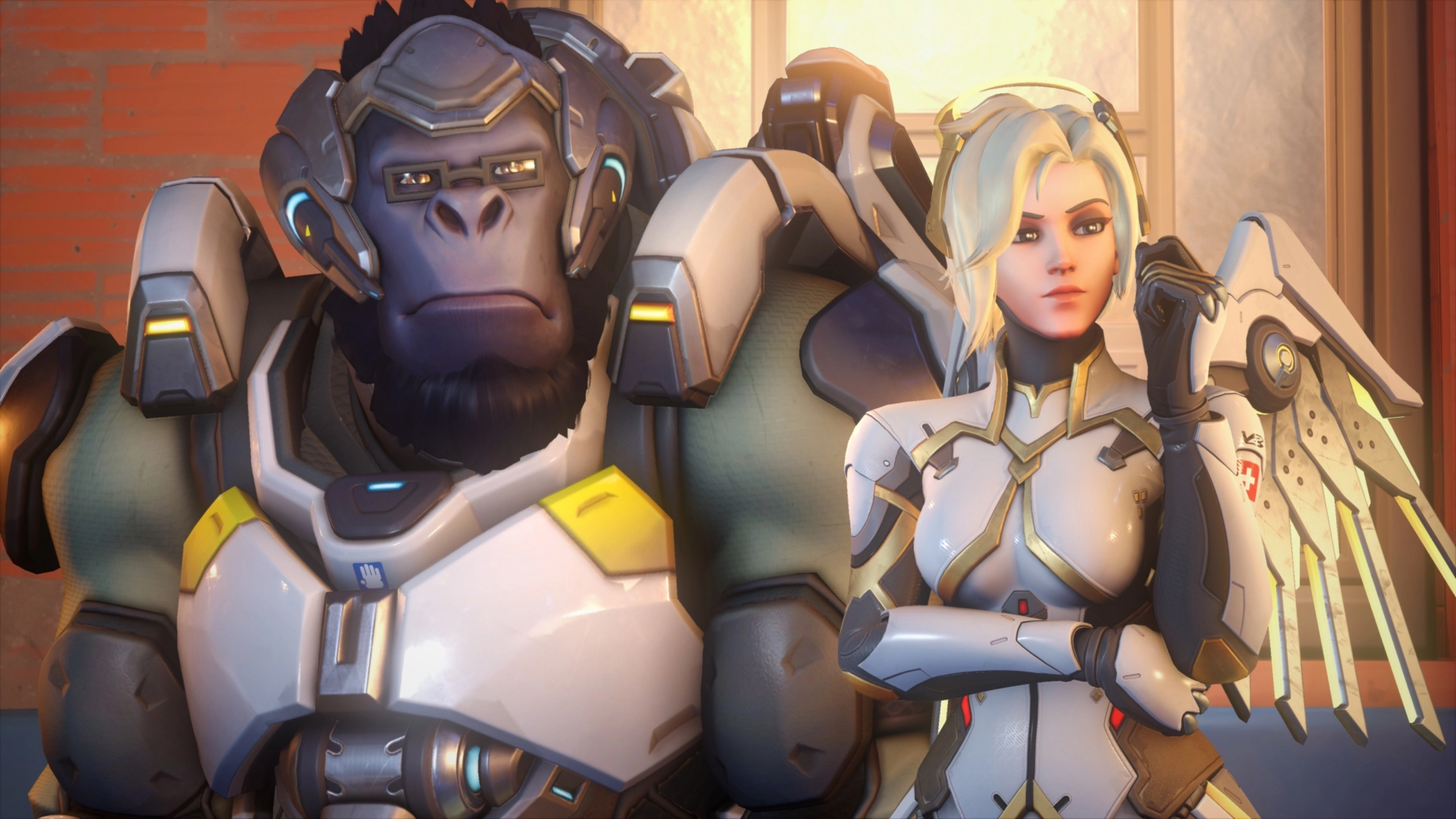 Balance
Some hero's are almost the same as the first game. Most are actually. But some notable changes to some heroes are pressent. Lets take a look at some of them…
Doomfist
Doomfist is now a Tank hero and has his stats adjusted to his new role.
Base health increased from 250 to 450.
Rising Uppercut has been removed.
Hand Cannon damage reduced from 6 to 5 per pellet. Ammo regen rate increased from 0.65 seconds/shot to 0.4 seconds/shot.
Rocket Punch impact damage range reduced from 50-100 to 15-30 damage. Wall slam damage range reduced from 50-150 to 20-40 damage. Maximum charge up time reduced from 1.4 to 1.0 seconds. Impacting a target now causes a secondary larger cone area to grab extra targets and potentially knock them back as well.
Gained Power Block. This ability allows Doomfist to block 90% of incoming damage. Blocking 100 damage or now empowers your next Rocket Punch with 50% more damage, 50% more speed and distance, a larger secondary knockback area-of-effect, and an additional 0.5 to 1 seconds of stun after the target hits a wall (dependent on punch charge amount).
Seismic Slam now launches Doomfist into the air in the direction the player is aiming and creates a wide shockwave after landing that deals 50 damage and slows enemy movement by 30%. It can also be canceled by pressing the ability button again.
Meteor Strike Ultimate damage range reduced from 15-200 to 15-100 (still does 300 damage to targets in the center of the impact zone). The Ultimate's knockback has also been removed, but all enemies hit by the ability are slowed by 50% for 2 seconds. Cast time reduced from 1 to 0.5 seconds.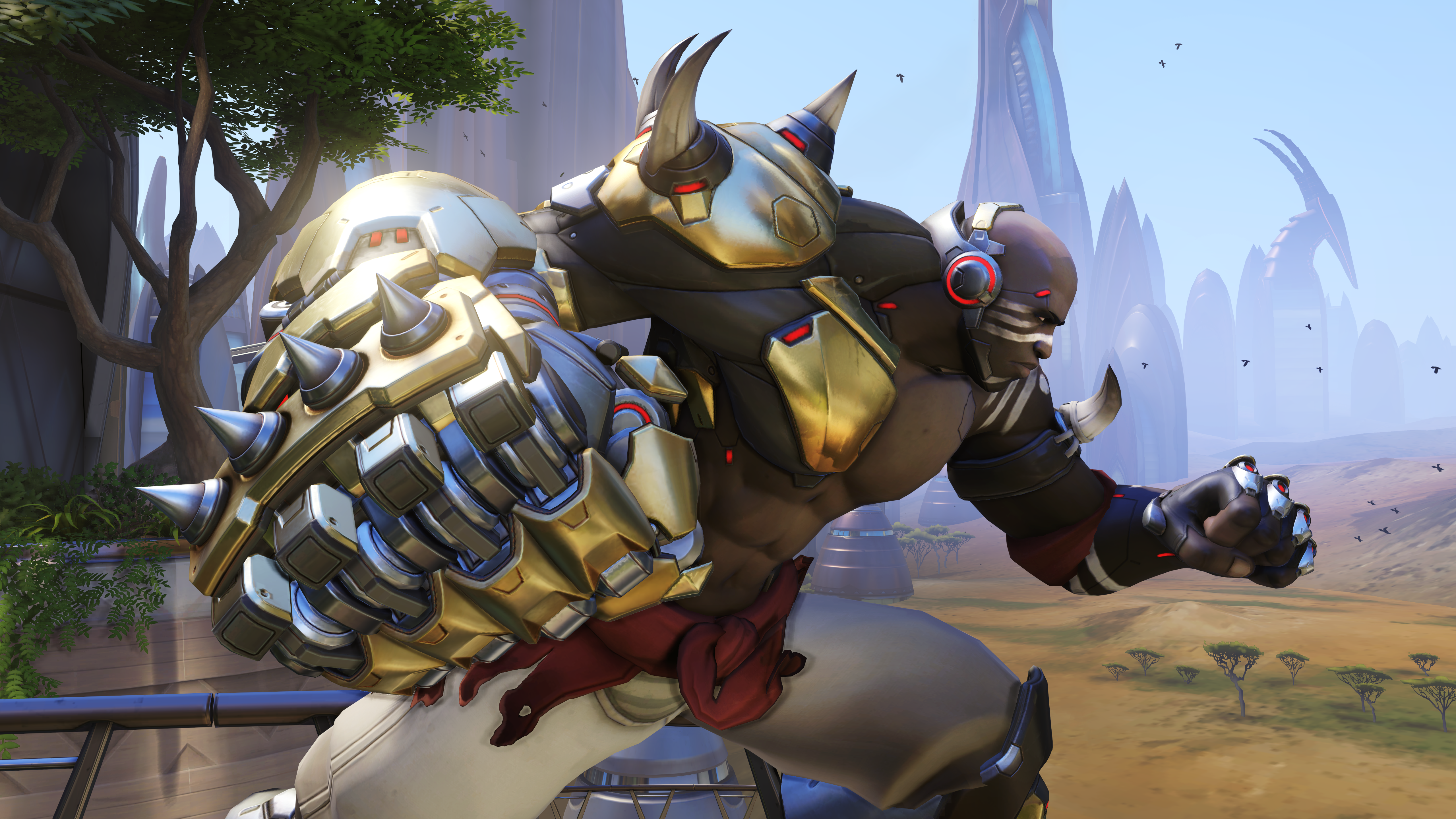 Bastion
Bastion has lost the turret mode and is now more mobile. This is a huge change compared to the current version.
Bastion's Ironclad passive ability has been removed.
Configuration: Sentry and Configuration: Tank removed.
Self-Repair removed.
Configuration: Recon damage increased from 20 to 25. Weapon spread reduced from 1.2 to 0. Fire rate reduced from 8 to 5. Ammo reduced from 35 to 25.
Gained Configuration: Assault. Allows Bastion to transform into a tank and fire his minigun while moving. Reduces movement speed by 35%, lasts 6 seconds, and has a 12-second cooldown. Bastion has infinite ammo while this ability is active.
Gained A-36 Tactical Grenade. Can bounce off walls and stick to enemies, and does 130 damage. Also has moderate knockback.
Gained Artillery Ultimate. This Ultimate allows Bastion to fire three artillery shells anywhere on the map. Each shell deals over 200 damage.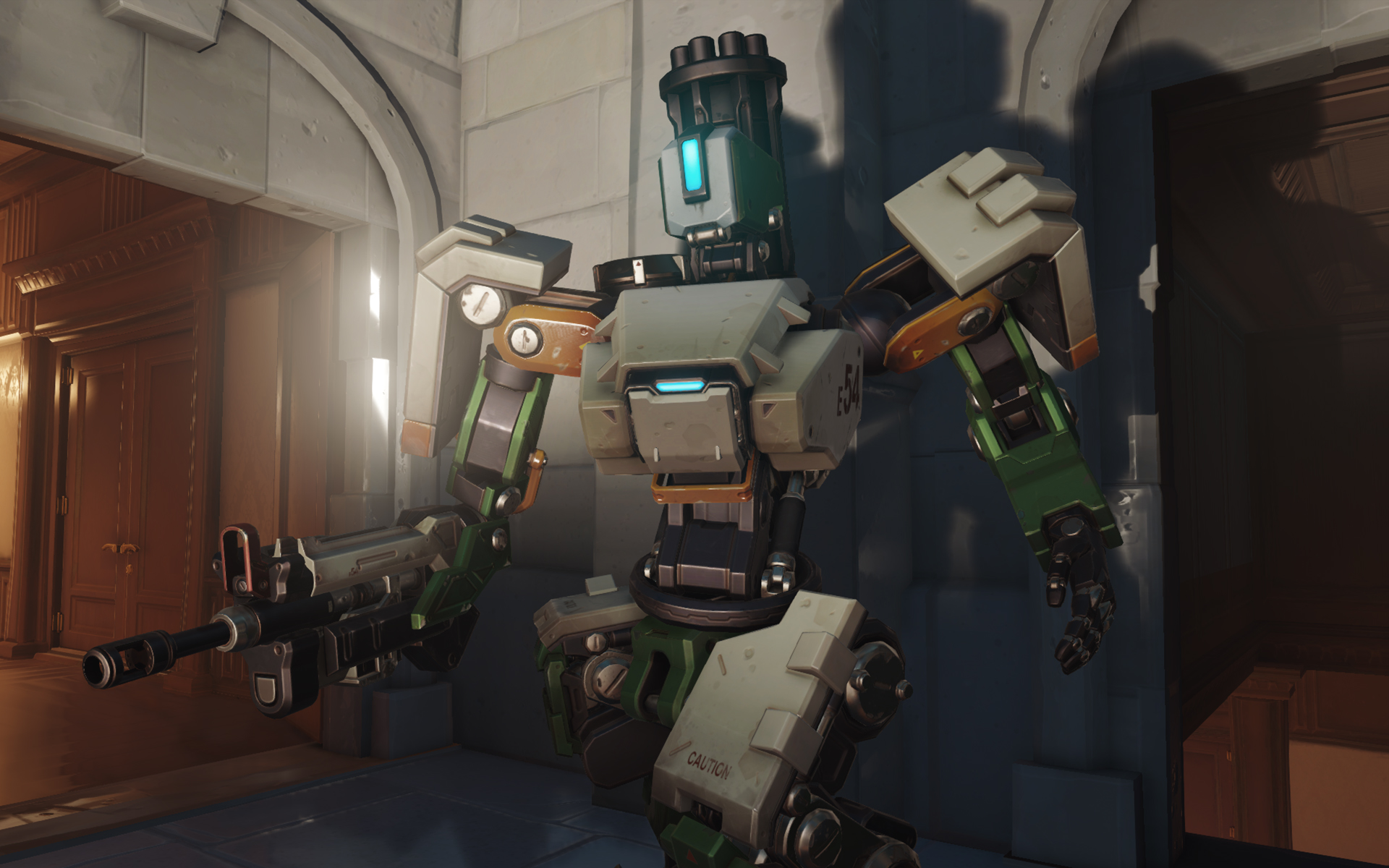 Orisa
Blizzard wanted less shields in the game so a Orisa rework was needed.
Protective Barrier removed.
Halt! removed.
Supercharger Ultimate removed.
Base armor increased from 200 to 250. Base health increased from 200 to 250.
Gained Augmented Fusion Driver. This weapon fires projectiles that start large but shrink as they travel. Damage starts at 10.5 and scales down to 4 over 35 meters. Uses a heat mechanic instead of ammo. When the weapon overheats, players cannot fire for 3 seconds.
Fortify now slows Orisa's movement speed by 20% while active, but also provides 125 Overhealth when activated. It also reduces heat buildup on Orisa's Augmented Fusion Driver by 50% while active. Duration increased from 4 to 4.5 seconds.
Gained Energy Javelin. This ability allows Orisa to throw an energy javelin that deals 80 damage, stuns enemies for 0.2 seconds, and knocks them back 6 meters. If an enemy collides with a wall when struck with the javelin, they take an additional 40 damage and are stunned for an extra 0.3 seconds.
Gained Javelin Spin. Orisa rapidly spins an energy javelin for 1.75 seconds, destroying enemy projectiles and gaining a 60% buff to forward movement speed while active. Orisa can also use this ability to push enemies back and deal up to 90 damage.
Gained Terra Surge Ultimate. Orisa pulls enemies in and gains the effects of Fortify, dealing an area-of-effect attack over 4 seconds of charging. Releasing the attack deals up to 225 damage depending on how long the attack was charged. While the attack is charging, Terra Surge deals minor damage over time and slows enemy movement by 30%.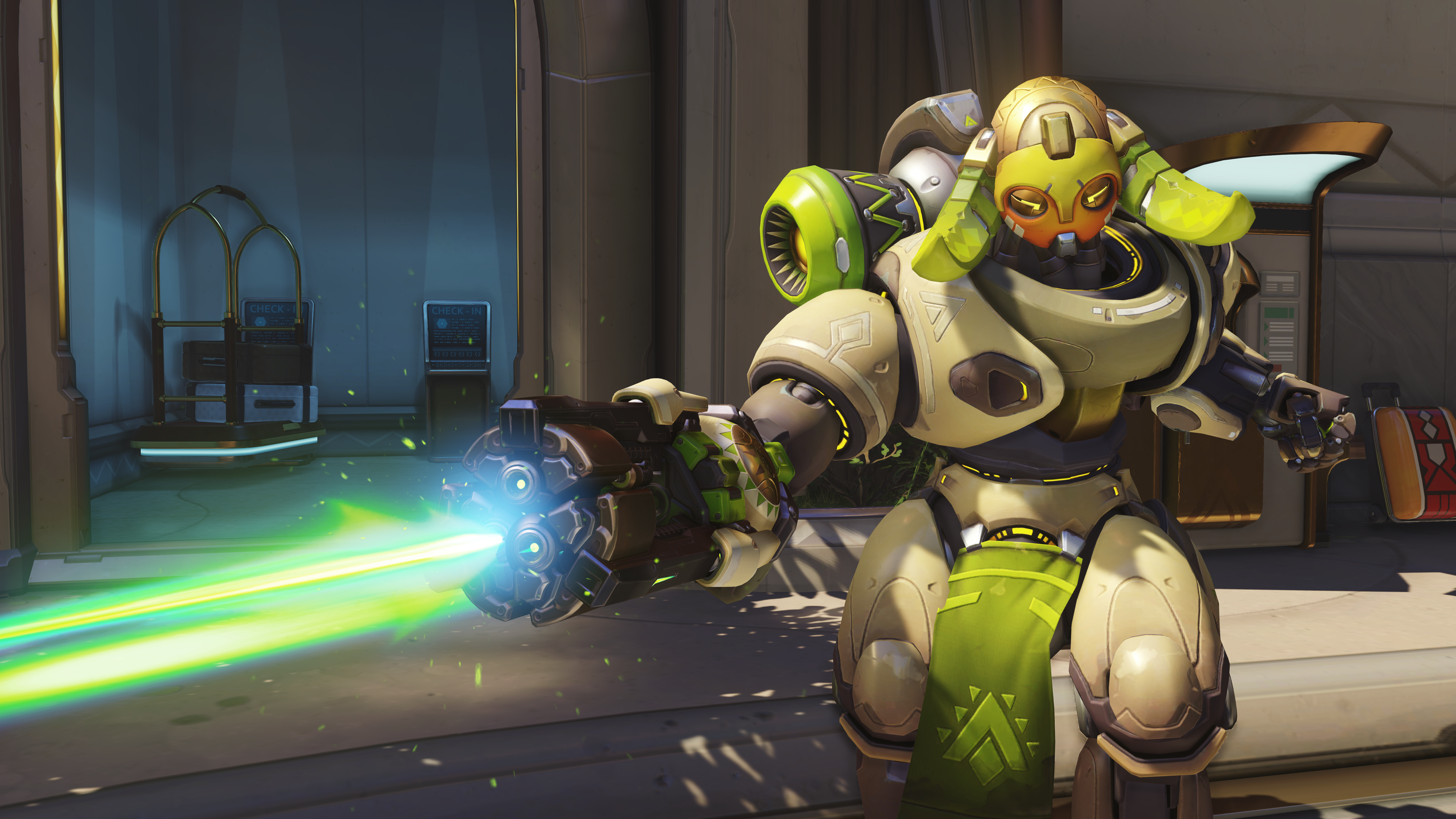 Is it an upgrade?
Yes it is! But that is also all that there is at this moment. It does not feel like a new game to me but more like a DLC. Like i said it is only a beta but there is a lot that needs to be added if it is worth as much as a whole new game.